I can honestly say prior to this whole accident of starting my blog and talking to fellow bloggers and getting to know them, I didn't really know when any book except Harry Potter was coming out. Well not really. I just didn't diligently check up on them.
Yes it is very sad and possibly very dastar

dly of me to admit but it had to be done!
So today August 25th, I would like to take the opportunity to congratulate some of the authors whose books came out today! =D
Another Faust by Daniel and Dina Nayeri
Rampant by Diana Peterfreund
Love Is The Higher Law by David Levithan
(My favorite cover) [Ssshhh.. You didn't hear me say that!]
Fashionista by Micol Ostow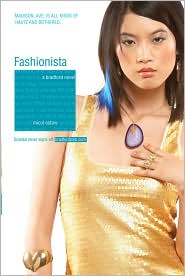 The Blonde Of The Joke by Bennett Madiso

n
As You Wish by Jackson Pearce
Thats just the tip of the iceberg folks!
I'd also like to congratulate Egmont USA on their first releases!
Violet Wings by Victoria Hanley
Callie's Rule

s by Naomi Zucker
Phew! I'm sure thats not all but those are the ones that I've heard of!
If you've read any of these wonderful books or are interested in or would like to express your thoughts comments suggestions just leave a comment below!
xoxo,